New Music: Natalie La Rose featuring Jencarlos Canela & Kevin Roldan (Reggaeton Remix)
Listen to The Reggaeton Remix of Natalie La Rose's smash hit single Somebody feat. Jencarlos Canela and Kevin Roldan. A special reggaetón remix was performed during the inaugural edition of 2015 Latin American Music Awards on October 8th including the extra collaboration of Jencarlos Canela and Kevin Roldan. The song is also out on iTunes. We at NandoLeaks are enjoying this tune very much. Expect to hear It on FunX radio very soon.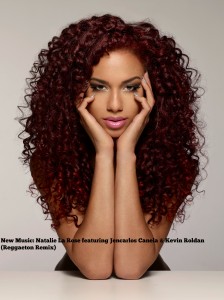 Follow the official Nandoleaks playlist on Spotify And Get The Hottest Music Now!