NANDOLEAKS: BONE THUGS RETURN TO MUSIC WITH STEPHEN MARLEY
NandoLeaks recently sat down in LA with Bizzy Bone of Bone Thugs N Harmony to talk about the new project and working with legends such as 2pac and Biggie. Bizzy is Bryon Anthony "Bizzy Bone" McCane, the bombastic, perpetually irreverent member of the innovative Cleveland rhyme crew that turned the rap game upside down with their head-spinning, speed-of-light lyricism, hardboiled street rhymes, and soulful harmonies, selling close to a remarkable 30 million records worldwide.
The first new Bone Thugs single in years has arrived "Coming Home"
The heart and soul of this dream project is "Coming Home," the anthemic first single from New Waves (produced by acclaimed Dutch studio visionaries Clifford Goilo and Avedon and legendary American hit-man Damizza), featuring reggae royalty Stephen Marley. The emotive, melancholy track finds Bone Thugs longing for their back-to-basics, midwestern roots amid the hectic whirlwind of fast living and celebrity.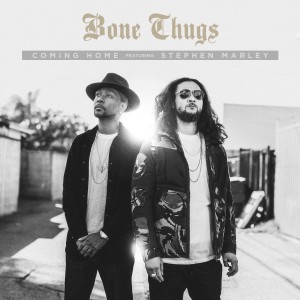 Avedon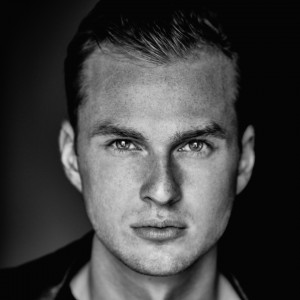 "I think it's time I take a flight to elevate my mind and look at my life, and try to get right/The big lights blinding me, they bright/I've been in darkness most my life," testifies Krayzie. Meanwhile Bizzy reflects on the meteoric rise of his Bone brothers: "From the '1st of tha Month' to the 'Ruggish Bone'/Every week that 'Crossroads' stayed on the Billboard/Baby said Wayne made up the word bling/ Man, I should have patented my whole damn flow…Kray and I never had a place we could go/Walking around wondering if we are ever going to blow?"
"It's about being in this business for so long and seeing the good, the bad, and the mostly ugly," explains Krayzie of the message behind "Coming Home." "You want that sense of being normal again. You start to miss home a lot more. And Cleveland will always be home for us."
For Bizzy, New Waves is a testimony to Bone Thugs' boundless eclectic vision as artists. "We took this project very seriously," he proudly states. "The people we have been in the studio with have been successful artists as well. We wanted to show the fans that we are always evolving; always breaking new ground."
"We've endured," Krayzie adds. "The fans look at Bone as being authentic. The '90s era we came out of is sacred. Our generation made hip-hop stick. On New Waves we are letting everyone know we ain't going anywhere."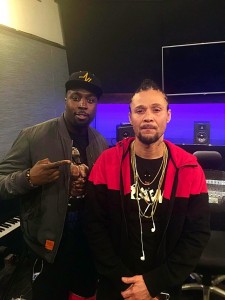 #new #music @bonethugsmusic @Avedonmusic @Nandoleaks @thomasdeelder interview on https://t.co/WaxgbpOIys pic.twitter.com/k4dmMAoF2k

— NandoLeaks (@Nandoleaks) 27 maart 2017
Bone Thugs socials:
Facebook: https://www.facebook.com/bonethugsmusic/
Instagram: https://www.instagram.com/bonethugsmusic/
Twitter: https://twitter.com/bonethugsmusic
Follow the official Nandoleaks playlist on Spotify And Get The Hottest Music Now!