JADA PINKETT SMITH CONFIRMS RELATIONSHIP WITH AUGUST ALSINA WHILE SEPARATED FROM WILL SMITH
After August Alsina claimed that he had an affair with the actress, she is speaking out for the first time about their relationship on her Facebook Watch show "Red Table Talk." In her candid sit-down with Will Smith, Jada admitted that she and August were in a romantic relationship during her temporary separation from her husband.
"This is a very personal journey that became very public," said Jada while addressing the headlines.
It was widely reported that Jada denied her relationship with August, but she said those weren't her words. "Somebody made a statement for me that wasn't a statement I made that went cray-cray," she said. "At the end of the day, I don't like how this came to be. That doesn't matter. It's all love, honestly."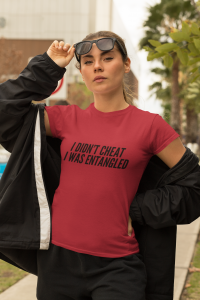 Get Your T-Shirt Now
August Alsina opens up about the "relationship" with Jada Pinkett S
Follow the official Nandoleaks playlist on Spotify And Get The Hottest Music Now!