Puff Daddy does what he does best on new album
Puff Daddy in his own words: "Money Making Mitch is this fairy tale about this fly ni**a from Harlem that came up and he did his thing, man.
"MMM is a thank you to my fans and is just the beginning, a prelude to what will be my final album, No Way Out 2.
MMM Tracklisting
1. "Facts"
2. "Harlem" feat. Gizzle
3. "Help Me" feat. Sevyn Streeter
4. "Everyday" feat. Jadakiss, Styles P, Pusha T, and Tish
5. "Auction" feat. Lil' Kim, Styles P, and King Los
6. "MMM" feat. Future and King Los
7. "All or Nothing" feat. French Montana and Wiz Khalifa
8. "Workin" feat. Big Sean and Travis Scott
9. "Happily Ever After"
10. "You Could Be My Lover" feat. Ty Dolla $ign and Gizzle
11. "Uptown" feat. Brucie B
12. "Money Ain't a Problem" feat. French Montana
13. "Blow a Check" – Zoey Dollaz feat. Puff Daddy and French Montana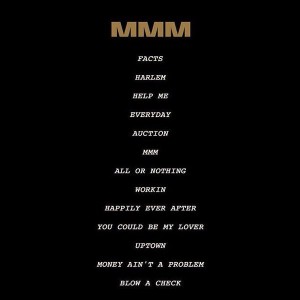 Follow the official Nandoleaks playlist on Spotify And Get The Hottest Music Now!