NANDOLEAKS ICE CUBE: " If Dr.Dre invites me…. I'am going !!!?
You've been very busy with doing movies. When are you going to do another album?
ICE CUBE: "You never know when that wave is gonna hit the beach and you gotta peddle back out.Hit movies are not easy to come by. So when you get on the roll.You gotta follow that until it plays out.
Music wise I got the freedom to do that anytime I want too, but I never want to short change the music.
So I usually wait till I'm done with movies. Then jump back in the studio. So I can just focus on the music only. I was shooting Straight Outta Compton and Ride Along 2 at the same time.So that was a big task and then after that we eneded up shooting barbershop3. Then promoting these movies,It takes time to come up with great movies and It takes time to come up with great music".
"I plan after all this is done to get back in the studio and do what I love doing, making Hip Hop, I got a lot to talk about".
I know you're gonna be headlining at Coachella. Are you also planning on going on a European tour with Dr. Dre?
ICE CUBE: "Anything is possible. I haven't really talked to Dre about it.But if he invites me I'm going" !!

Why did you decide to put Tyrese as a cameo in the movie Ride Along 2?
ICE CUBE: "Tyrese has always been down with us since day 1. We both have been known him for ten to fifteen years. It's cool because Tim Story gave him a call. And by having him in the movie that's why the movie at the beginning has that fast & furious feel. It was also dope to play around with both genres. He came in he laced us it was a cameo he was in he was out.He just makes the movie bigger!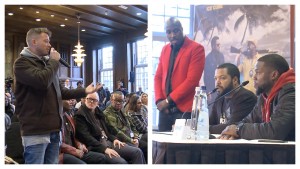 My vlog about meeting Ice Cube in Amsterdam!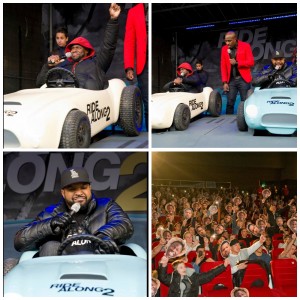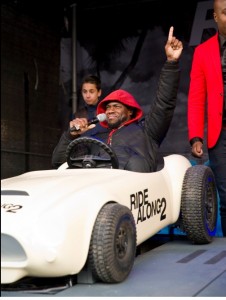 Follow the official Nandoleaks playlist on Spotify And Get The Hottest Music Now!